about-us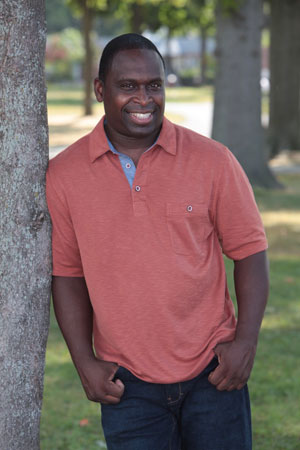 Award winning filmmaker Derrick Simmons, has become synonymous with stunt acting, is one of Hollywood's emerging producer, director and writer. Accessible through his production company "Derrick Simmons Film Works", Derrick is a man of extraordinary character blessed with multiple creative talents and is always on the hunt for opportunities to showcase his genius to the entertainment industry.
Mr. Simmons has released his third independent film. It's an action/suspense thriller titled, Nobody's Perfect, A Derrick Simmons Film. The movie tells the story of a young woman who meets the man of her dreams, but once they get married her perfect dream transforms into a nightmare.
This movie goes beyond the typical story of girl meets boy and falls in love, the film delves into the intricacies of what becomes a convoluted relationship, dealing with complex issues such as domestic violence, and reminding us indeed that Nobody's Perfect said Simmons
Besides producing, directing, writing, acting, stunt coordinating, and running Derrick Simmons Film Works production company, Derrick is has tapped into the music industry with his indie record label Phat Tune Recording. The label will handle all of the Soundtracks for his independent films. The first recording artist on the label is LaConda Davies. She has the several songs on the "Nobody's Perfect" movie Soundtrack as well as scored several dramatic scenes in the film.
Derrick is blessed with a wide range of talents and a winning personality. His hard work and dedication will make him one of the entertainment industry's most versatile innovators.
If his past achievements in the world of entertainment are any indication, Derrick Simmons will have no problem fulfilling his true destiny, An Entertainment Icon….